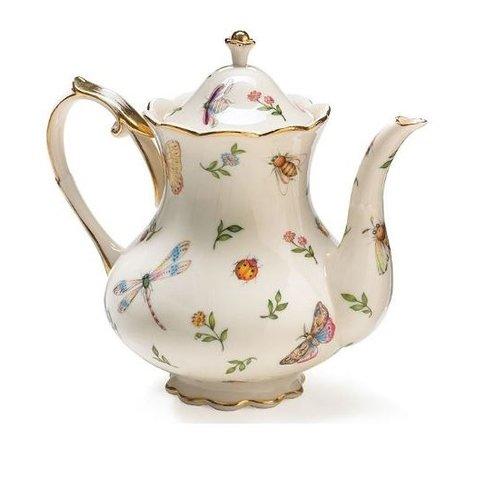 Teapot Style 14
Truly a beautiful design, the Morning Meadows Teapot features a less traditional shape. Made of hand painted porcelain, Morning Meadows holds 32 ounces and makes a beautiful addition to any tea party.
Dimensions:
7.75 inches H with a 2.5 inch opening
Since this teapot is hand painted, the design will vary slightly from the images shown.