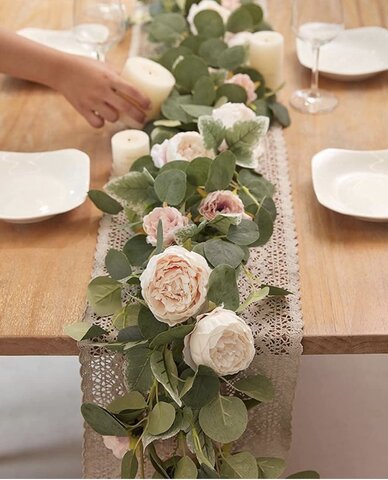 Faux Peony Rose Vine Eucalyptus Garland
Each vine has 4 large peony silk flowers and 4 silk roses. The photos on the tables and the chair show 2 vines used together so if you like that look, rent 2 garlands. If you would like a thinner strand, just rent one garland.
Length of flower vine: 70.8 inches, diameter of peony: 3.5 inches, diameter of rose: 2.4, size of leaf: 1-1.2 inches.