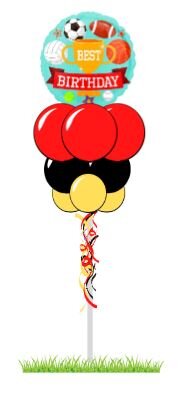 Best Birthday Sports Yard Balloon Pole
This is a great add-on to our Yard signs, or you can order and pick up a balloon pole from our office and avoid the delivery fee.
If you wish to order a balloon pole only to be delivered and installed, please call or text us and we would be happy to help! 954-433-7348
Balloon colors can be changed. Just make a note when you check out in the comments.